If you're thinking about learning to fly a helicopter, please get in touch.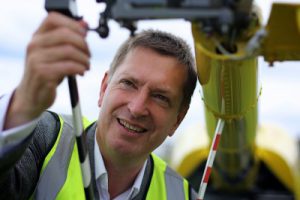 Whether you're a first-timer or you have a few lessons already in your logbook, I can recommend Aeromega in Cambridge. I taught there for years, and still maintain strong links with them.
You can schedule lessons to go at your own pace. If you really want to get cracking, you can do the whole course intensively, flying almost every day.
As a first step, I recommend booking a trial lesson at Aeromega in Cambridge, within easy reach of North London, East Anglia and the Midlands.
If it helps, you can stay in nearby self-catering accommodation (near the glorious historic city of Cambridge UK) as part of  an intensive residential helicopter training course. Enquiries from UK and overseas students are welcome.
So if you're thinking about helicopter pilot training, please do contact me; just fill in the form on the Contact page.
Because when it comes to helicopters, it's the experience that really counts.
Review:
Have you flown with me? Feel free to review my performance:
mountain flying
★★★★★
"
Hi Tim feet haven't touched the ground since we came back the weather on the way was manageable. What a great time we had. I have learnt so much about mountain flying especially density altitude brilliant scenery. Thanks for organising such a great trip Regards Paul
"