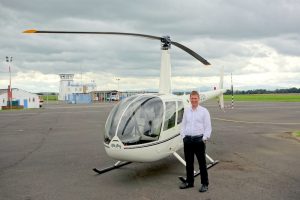 If you're a helicopter flight school in Switzerland (Zug, Zürich, Luzern areas) looking for someone to help you teach English-speaking students, here are my details:
I'm an experienced helicopter pilot with 1300+ hours helicopter time, including as private owner.
Rated R22, R44, B206 .
UK/EASA CPL(H), Night Rating, FI(H), Swiss Instructor Refresher 2014
Previously instructing at Aeromega Cambridge UK, now based near Zug in Switzerland.
Exceptional presentational, interpersonal, organisational and communication skills.
Native English speaker, with fluent German and working French.
Knowledgeable, experienced, and fun to fly with.
Always happy to help as part of a team.
Extensive UK and worldwide helicopter flying experience.
Accident/damage‐free record despite two emergency forced landings.
Mountain experience.
An asset to any flying school.
Available for Safety Pilot roles.
Ich bin auf der Suche nach geeigneten Beschäftigung, in der Nähe von Luzern / Zug / Zurich, in 2016.
Download my helicopter instructor CV here. 
Ich bin ein erfahrener Helikopterpilot (auch als Helikopterbesitzer) mit 1300+ Stunden Flugerfahrung auf R22, R44, B206
EASA CPL(H), FI(H), Nachtflugbewilligung
Bis vor kurzem arbeitete ich bei Aeromega Cambridge, England als Fluglehrer. Seit Januar 2013 lebe ich im Kanton Zug in der Schweiz
Außergewöhnlich Präsentations-, Organisations-, zwischenmenschliche und kommunikative Fähigkeiten
Muttersprache Englisch, fließend Deutsch, Grundkenntnisse in Französisch
Sachkundig, erfahren und mit viel Spass beim Fliegen
Immer gerne bereit Kollegen und Kunden zu helfen
Umfangreiche Flugerfahrung in England und im Ausland
Unfall-/schadenfreie Kariere, trotz zwei durchgeführten Notlandungen
Erfahrung in der Gebirgsfliegerei
Eine Bereicherung für jede Flugschule
Verfügbar als "Safety Pilot"
Ich bin auf der Suche nach geeigneten Beschäftigung, in der Nähe von Luzern / Zug / Zurich.