An award-winning helicopter pilot, I have over 30 years experience of flying in the UK, Europe, USA and even as far as Australia following the Amy Johnson route. Welcome to my website, where you'll find free helicopter learning resources in my instructor briefings pages, and details of flying with me:
Trial lessons: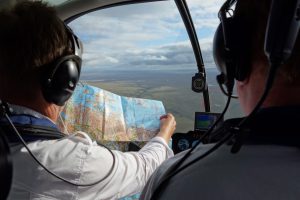 Contact me to discuss a trial lesson.  Makes a great gift
Swiss mountain tours: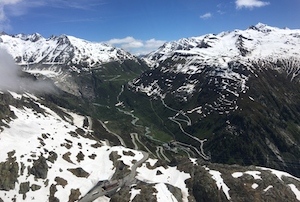 Are you a qualified helicopter PPL?  Bring your R44 to Switzerland and I'll give you a tour of the beautiful Swiss Alps. "What a great time we had. I have learnt so much about mountain flying especially density altitude brilliant scenery. Thanks for organising such a great trip – Paul".
Pilot's license tuition: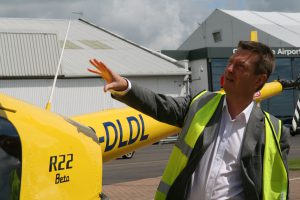 Are you an Expat contemplating going for a helicopter pilot license in Switzerland? Contact me for help and advice. "Tim's attention to detail of every aspect of preflight checks, flight preparation, understanding and coaching the ability to make solid and safe decisions both before flight and in the cockpit, have been invaluable".
Watch me in action:
I filmed this video during a round-Britain Helicopter John O'Groats to Land's End weekend. (I'm the one on the left). It's a taste of the fun of flying a helicopter for the sheer pleasure of it.
Here's my video of a customer landing his R44 at Samedan in Switzerland, the highest airport in Western Europe (density altitude 7500ft that day), with my Swiss colleague giving a British customer guidance on landing hot and high:
Below is my video showing clips from my flight in an R44 helicopter from UK to Australia:
Get in touch:
To fly with me, give me a call on +41 78 761 6787, or fill in this contact form.